Otter Class [Pei Pei]
Sally: The Super Kid in Otter class this month is one of the nicest students. She is great at reading and math. Even though she is late very often, she tries her best all class long and sits in her chair. Our Super Kid is Pei Pei.
Angie: This month super kid she had good behavior in class, following the class rules and having a good attitude toward studying. In the beginning of class she was really quite, Recently she has begun speaking more, she likes to participate in the class, likes singing the Weekly Songs and learning new vocabulary really quickly because she always concentrates in the class.
Congratulations to our Super Kid Pei Pei! Keep up the good work!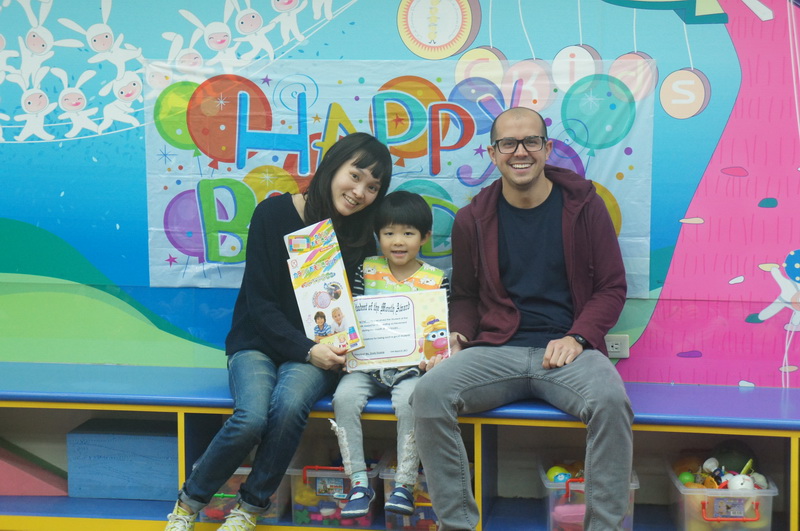 Beaver Class [Inez]
Sandy: Our Super Kid always works hard. She doesn't need any award or special recognition to do it. She wants to be the best. She comes every day from the minute she wakes up. Our Super Kid is truly amazing and really a superstar! Well done Inez!
Richard: She does everything very well and perfect in her lessons. She memorizes things well. She can remember lots of things. She also reminds her friends what they should do. She is also a good helper. She is willing to help everyone who needs help. She is a very sweet girl. We all like her very much. Well done Inez!
Chipmunk Class [Serena]
Tiffany: Our Super Kid this month is Serena! Serena is very bubbly and always kind to her classmates. She greets everyone with a smile in the morning, and is smiling all day long. Serena is also very smart and attentive in class. I'm proud to have Serena in Chipmunk class.
Kelsey: This month our Super Kid is Serena. Serena is a very smart girl. She always hugs me and shows me her big smile every morning. She is also very patient on her work. If anyone needs help, she is willing to help. She is a good helper in Chipmunk class. We chose Serena to be our Super Kid. Good job Serena!
Dolphin Class [Timothy]
Kim: Our Super Kid this month is someone who's made a lot of progress in improving their reading and writing abilities. This student sometimes forgets to follow the rules, but has also made some improvements in his behavior. Our Super Kid this month is Timothy!
Tyler: The Super Kid is Timothy. He really has improved himself a lot. He maintains a positive attitude towards school. The most important thing is he started to listen to advice with calm emotion and follows teacher's instructions to improve himself. He tries so hard to learn and participates actively. Good job! Super Timothy!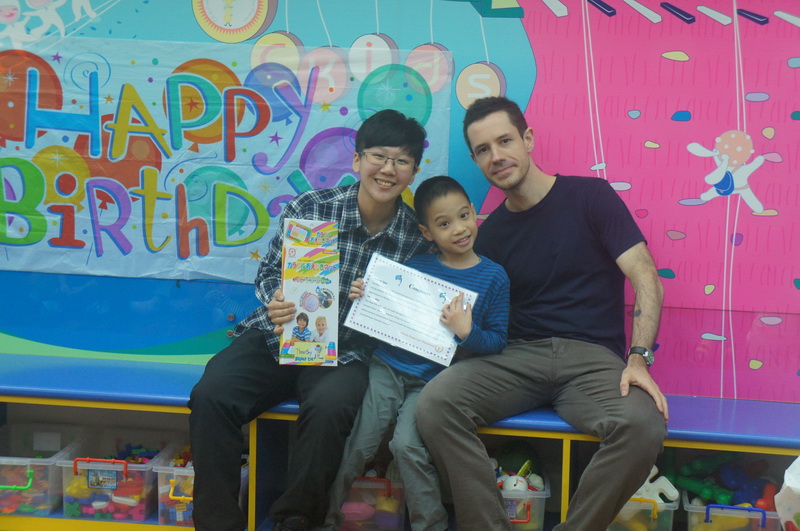 Puppy Class [Elsa]
Sally: Our Super Kid this month is Elsa. I knew she'd be our Super Kid during Independence Day. When she was helping some of the younger students play our games. She is always so thoughtful and sweet, especially to the younger kids. It's that kind of behavior that has made her our Super Kid.
Zach: Elsa is our Super Kid this month. Last Independence Day, we saw she was holding younger kid's hands to make sure he was safe and being taken care of. Elsa is nice to everyone, and showing her kindness to everyone! Good job!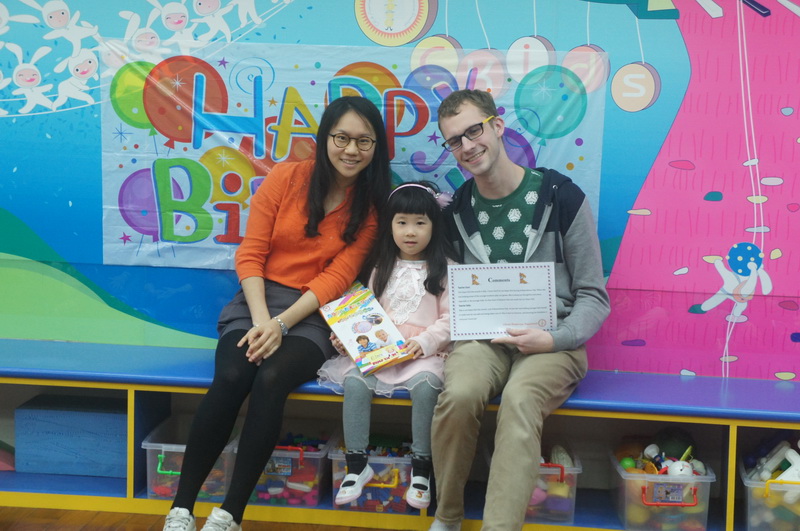 Chinchilla Class [Louis]
Helen: Last month's Super Kid is the youngest student in Chinchilla class. He often surprises us with his adaptability and intelligence. Our Super Kid continues to improve every day and that is what matters. He never gives up and he listens to teachers without objection. Congratulations Louis!
Stephen: This month's Super Kid is Louis. He is nice and kind although he looks serious sometimes. He always follows the rules and well-behaved in class. He gets distracted easily but he can correct himself quickly. He works hard and tries his best to catch up in workbooks. I hope he can continue to improve and absorb knowledge in order to succeed! Congratulations!