Otter Class [Ethan]
Sally: He always starts the day with a huge smile and works hard all day. He is reading much better and pays attention throughout the duration of the lessons. I will miss him very much after he graduates. The Otter class Super Kid for the month of March is Ethan!
Angie: Ethan has improved so much this past month. He is a creative kid that always thinks outside the box to surprise us. He is trying his best to catch up all of the lessons and he has shown great improvements in reading, writing, and Math. He always pays attention in class, and he tries his best to actively participate by asking and answering questions. He does what his teachers ask and always tries to be kind to others. We're proud of you, Ethan!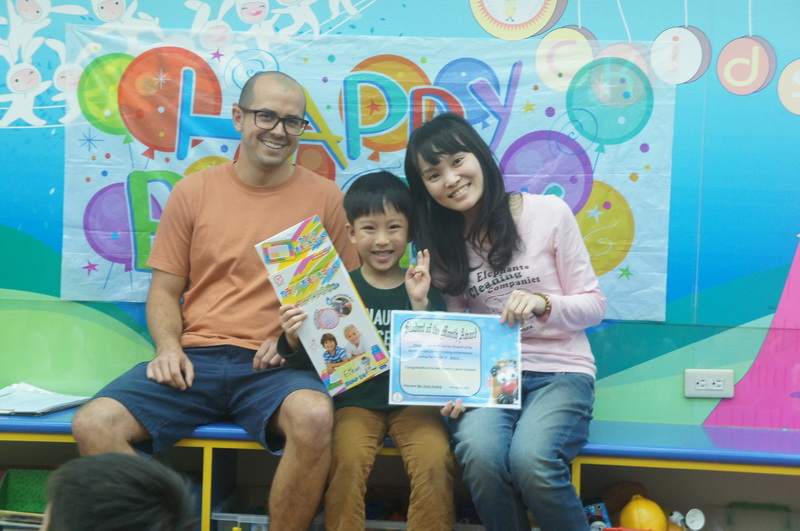 Beaver Class [Tibbie]
Sandy: Our Super Kid is always sweet. She is always smiling in class and never says anything bad about others. She rarely complains and turns awkward moments into pleasant experiences. . She never gives up in difficult situations. I love her attitude when she is challenged to try new things. Well done Tibbie!
Richard: She can follow every step of her lessons. She has a lot of patience, especially when drawing and writing. She is also a good reader. She can do things perfectly. When she makes mistakes, she doesn't give up. She tries her best to solve every problem. Congratulations Tibbie. Well done!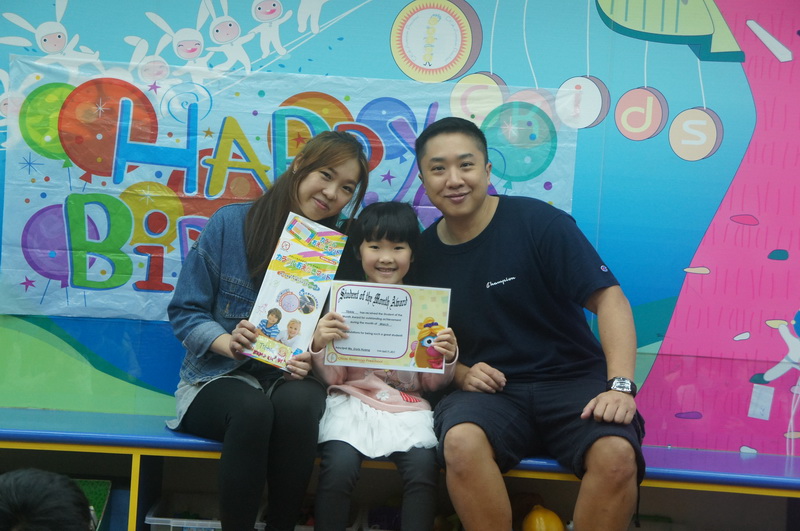 Chipmunk Class [Ariel H.]
Tiffany: This month our Super Kid is Ariel H. Recently, her personality has really come to light and she is really enjoying herself at school. She is very smart and takes a lot of pride in her school work as she always takes her time to do it right. She is very kind to her classmates and respectful of her teachers. Ariel H. is a very sweet girl and a joy to have in class!
Kelsey: Ariel H. is our Super Kid this month. Ariel H. is a very playful and sweet girl. She does a very good job in her story telling. She eats more and more while eating faster. We chose Ariel H. to be Chipmunk class's Super Kid. Good job and keep it up, Ariel H.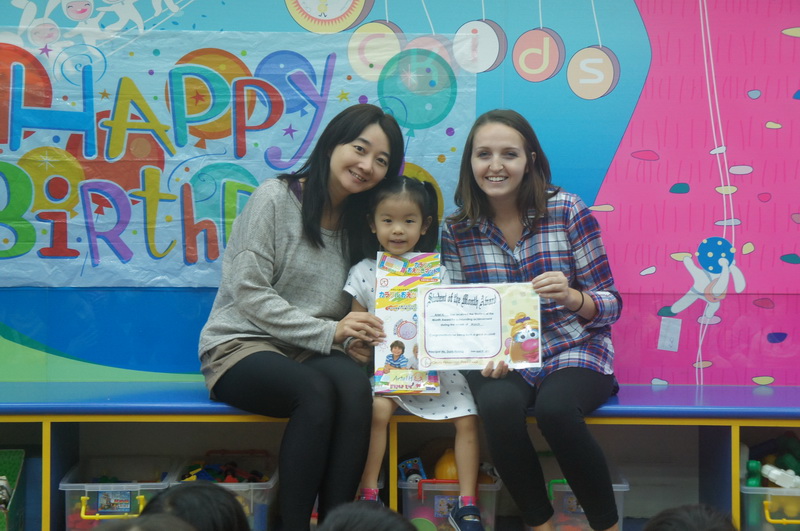 Dolphin Class [Ray]
Kim: Our Super Kid this month is someone who always respects his fellow classmates. He's intelligent, diligent, and capable of following the rules. I feel that we're very lucky to have him in Dolphin class as he's always kind and willing to help others. Our Super Kid this month is Ray!
Tyler: Ray is the Super Kid in March. He always follows teachers' directions and does thing quickly. He also respects everyone and their personal property. I admire him because he knows how to accept, share, and enjoy the companionship of others. Ray works very hard to control his own thoughts and behaviors. Great job Ray!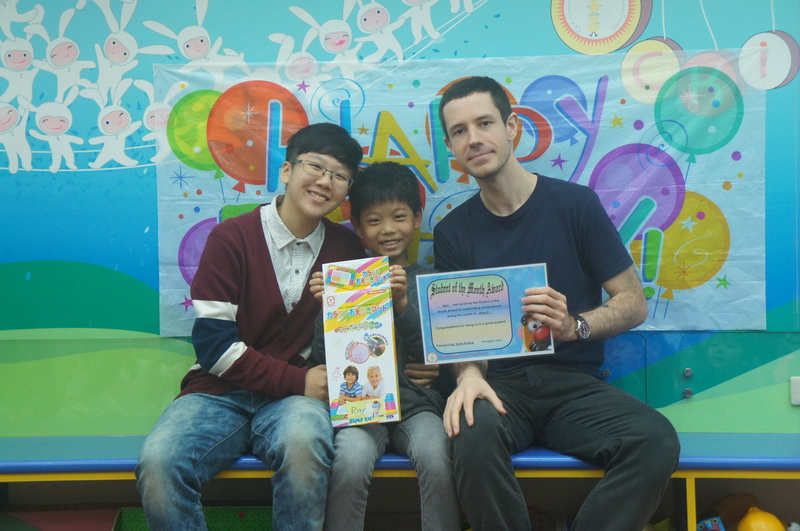 Puppy Class [Roy]
Sally: Our Super Kid this month is Roy! Roy has done an absolutely amazing job this month! His English has made so many improvements. We've watched as he had been so kind and respectful to all the other students and teachers. He really is a Super Kid.
Zach: Roy will be our Super Kid this month. He is honest all of the time. If he does something wrong, he will choose to tell us the truth. Plus he remembers the lesson and controls himself from allowing the same mistake from happening again. Great job Roy!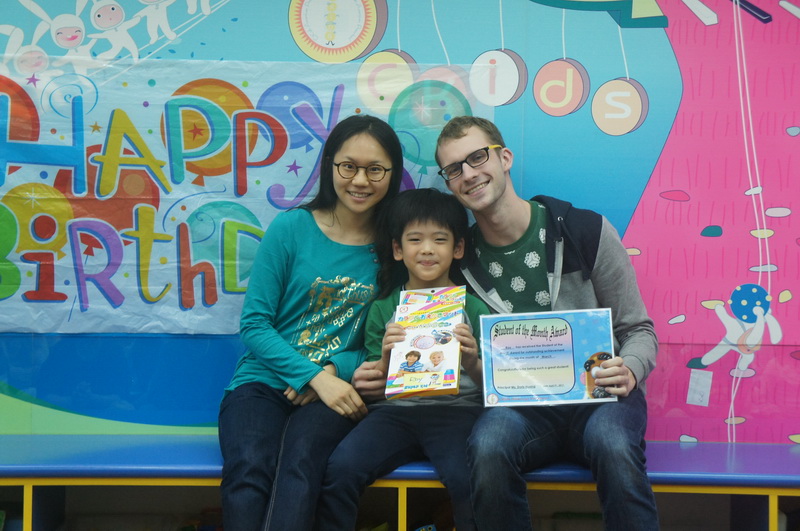 Chinchilla Class [Eden]
Helen: Our Super Kid this month is the latest addition to Chinchilla class. He began the year in a haze of confusion. However through hard work and focus, our Super Kid has been able to improve drastically. Our Super Kid for March is Eden!
Stephen: This month our Super Kid in Chinchilla class is Eden. Eden was really quiet when he first came to school. He is more active and doing better now. He is good at Math and he can write neatly. I am so touched that Eden gives his best effort to catch up to Chinchilla class. He always listens to teachers' advice and corrects himself right away. I hope that Eden can speak more English fluently and confidently! Congratulation Eden!