Otter Class [Momo]
Sally: Momo did a spectacular job telling her story at the Story Telling Competition! She is one of the best readers in class and is so quickly to learn the new vocabulary. I cannot believe how shy and soft spoken she was just a couple of month ago. Go MoMo, go MoMo, go!
Angie: Our Super Kid in Otter Class for the month of April is Momo! In the story telling competition she tried very hard and did her best in the story, keep on working on it.
She has always been good in speaking English, and she is now advancing in her writing and reading skills. She has shown a great ability to stay caught up with the material, listened to her teachers, and also helped her fellow students when they don't know how to do something. Thank you and keep up the hard work!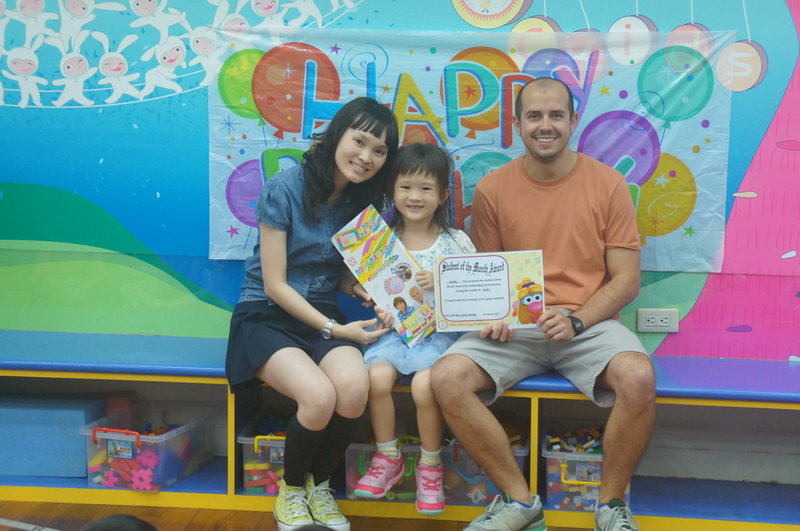 Beaver Class [Jessie]
Sandy: Our Super Kid is always polite and works very hard. She challenges herself when things appear too easy. She often helps her pears and they respect her for it. She is sensitive to everyone around her. She is an amazing dancer and singer. Well done Jessie!
Richard: She always does her job very well. She pays attention in all lessons and enjoys them. She has good memory, learns things very fast and carefully. She is also a sweet girl. She likes to share everything to her friends and teachers. Well done, Jessie!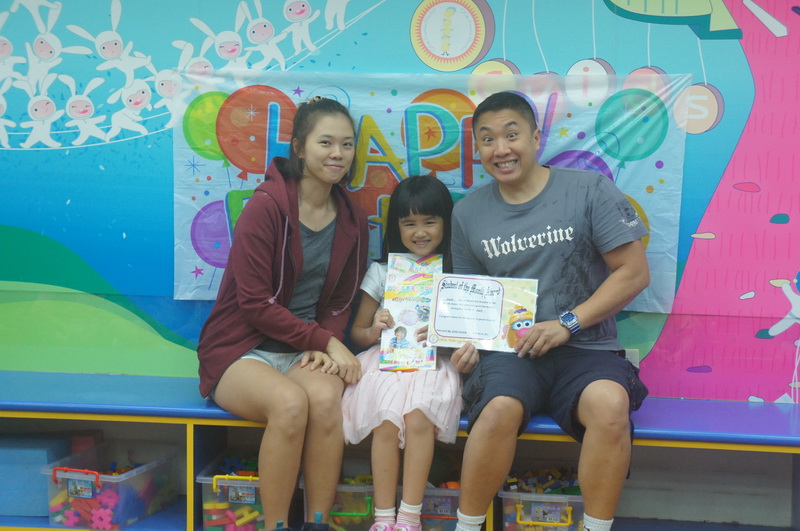 Chipmunk Class [Tony]
Tiffany: This month our Super Kid is Tony! Tony had a slow start to school, but has made gradual progress over the last 10 month. He does really well in his workbook and has great penmanship. Tony is always kind and respectful to others. He still has much room to improve, but I am hopeful that awarding him Super Kid will continue to motivate and encourage him.
Kelsey: This month our Super Kid is Tony. Although he is the youngest in Chipmunk class, he does the work books by himself. He also does the work books well, including coloring and drawing. He is very polite and kind to all kids in Chipmunk class. Good job, Tony!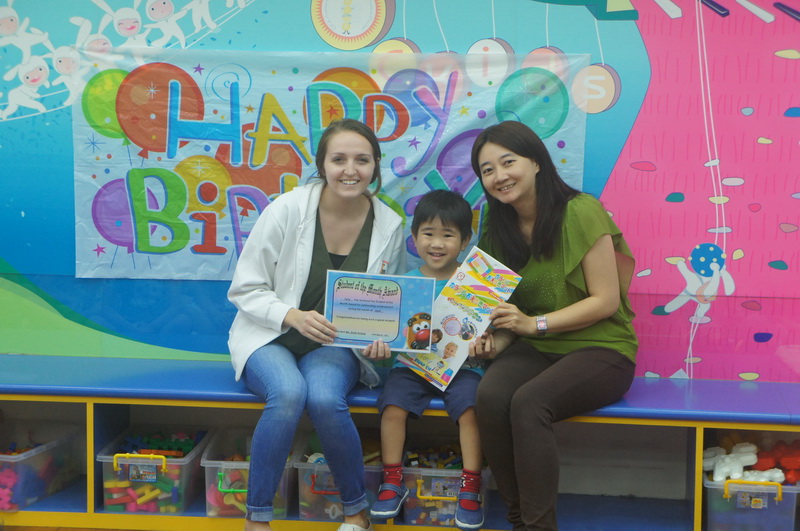 Dolphin Class [Jerry Wang]
Kim: Our Super Kid this month is someone who rarely needs to be reminded of their responsibilities in class. He comes to school early on most days, works hard, and respects others. I genuinely feel that we're extremely fortunate to have him with us. He's a great student and an excellent kid. Our Super Kid this month is Jerry Wang!
Tyler: Jerry Wang is the Super Kid in April. He is always in good mood in school. He doesn't mind to do anyone's favor. It's great to see Jerry Wang is always the good example to behave well. The self-discipline and courteous habit makes him have the honor to be Super Kid.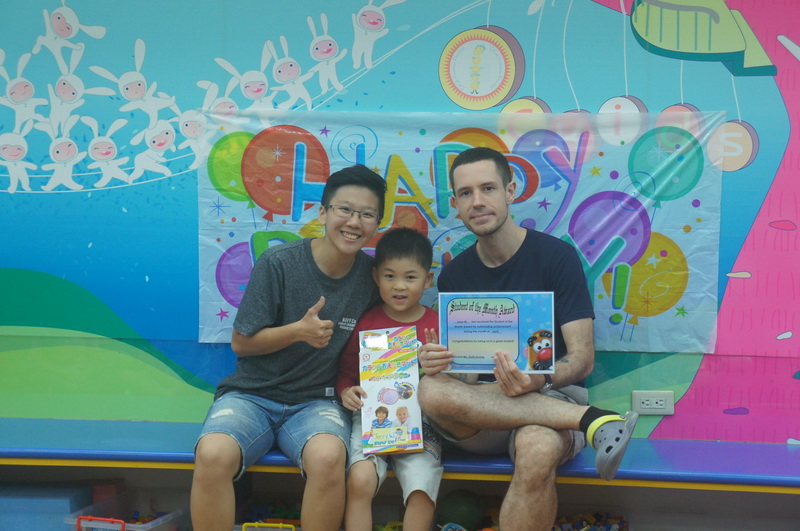 Puppy Class [Melody]
Sally: Our Super Kid this month is Melody! Melody could be Super Kid any month, really, but this month she's been working extra hard. She's been treating her classmates well, working hard in class, and really helping with our student. She's so wonderful to have in class, and she really is a Super Kid.
Zach: Melody is our Super Kid this month. She is always polite to all teachers. She is also nice to her classmates, and helps a lot in class. She works hard with every book work, and tries her best on new things. Melody, you are wonderful! Good job!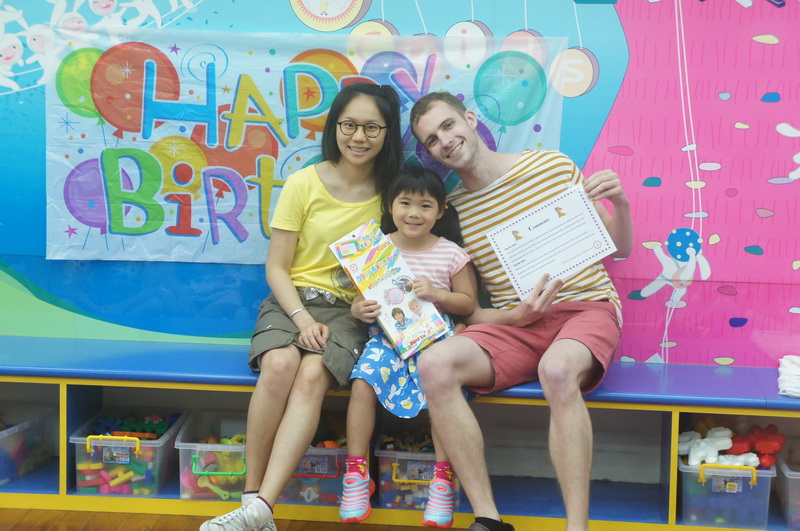 Chinchilla Class [Harper]
Helen: This month's Super Kid has excellent manners. She always works hard with a smile on her face. She is often forgetful and distracted, but she works hard to focus.
Stephen: This month's Super Kid in Chinchilla class is Harper. She is such a lovely and sweet girl who cried every morning to school in the very beginning. But now she is brave and being helpful in class. She works hard on doing book works and following the rules. She is always polite to teachers. Congratulation Harper! I think you deserve it! Keep it up!