Hippo Class [Kate]
Lauren: Our Super Kid of the month is Kate. Kate used to be extremely shy and was afraid to share her thoughts with the class. Now, she's more open and is making friends in class. In fact, she's speaking way more English than before! I am very proud to see her improvement. Keep up the good work, Kate!
Candy: Kate has been speaking a lot more English this month. Even though she doesn't know how to say some of the things in English, she still tries the best of her ability to speak in English. She wants to be the little teacher and is always willing to share her toys to everyone. She's just like a big sister and a good role model in class. She follows the rules and knows what she can do and what she cannot do. She would even teach others. She has improved enormously keep up the good work!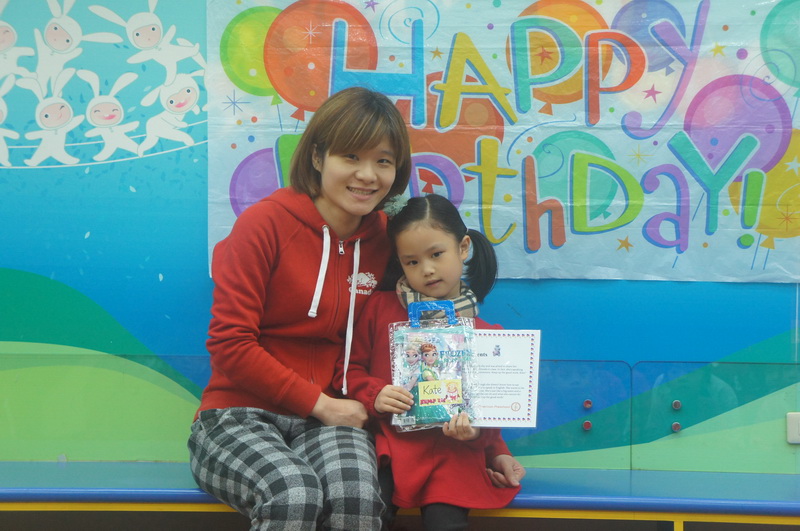 Panda Class [Curtis]
Runa: Curtis is our Super Kid. He has done an excellent job at catching up with the rest of the class. He worked hard on his sight words and Phonics so that he could read like everyone else. He always sits well in class and asks questions. This makes him very good at science. He's interest and motivation in class is what makes him a great Super Kid.
Tom: Curtis has only been here for a few months, but he has improved a lot. Right now, he always has a big smile on his face every morning. He is willing to participate in every activity and tries his best to sing the Weekly Song loudly.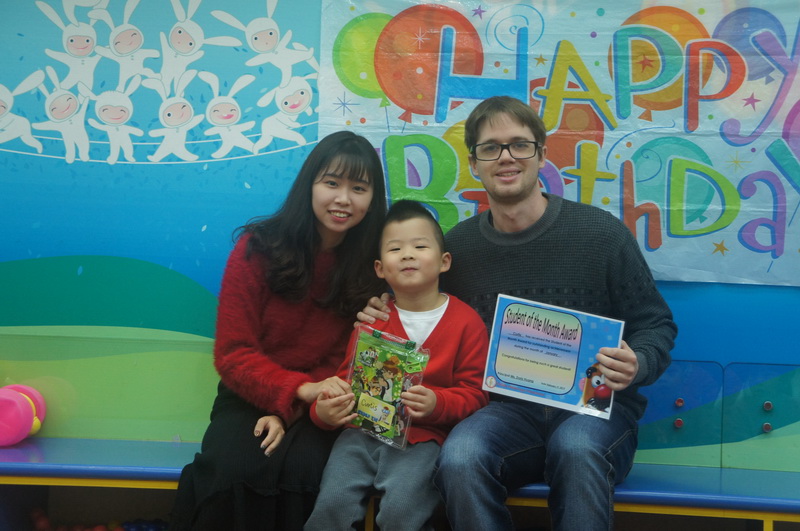 Chipmunk Class [Chris]
Tiffany: Chris is a great student and excels in all areas of school life. His good behavior sets a positive example for others to follow and he always tries his best in the lessons. Great job, Chris!

Braden: This month's Super Kid is Chris. He does everything very well and is perfect during lessons. He is nice and always shares his toys with his friends. He has good manners, and he always says, "Thank you!" when teachers give him things. Good job, Chris! Keep it up! Congratulations!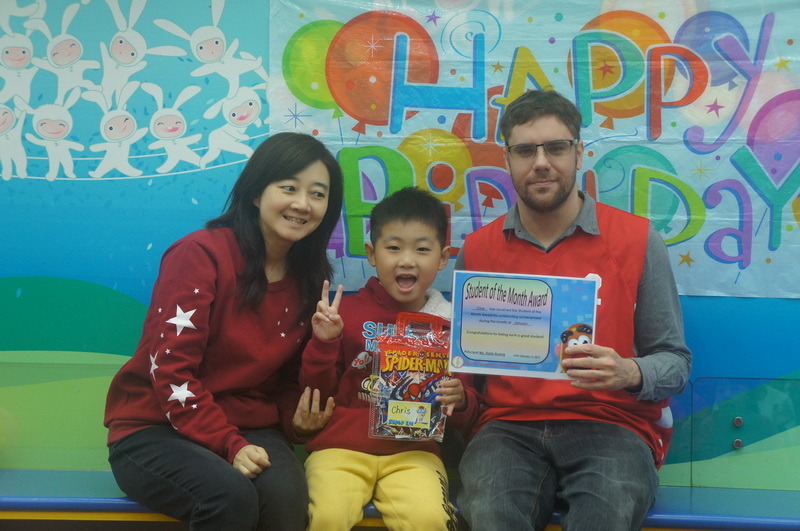 Puma Class [Wendy]
Joyce: Our last Super Kid for Level 3 was also our very first Super Kid in level 1. She has always been good at every subject and she's always willing to help out her classmates. This student has a very strong sense of right and wrong and she always strives for fairness. We are very lucky to have Wendy in our class.
Cesar: Wendy is our Super Kid of this month. She is a good helper. She helps her teachers by being the little teacher in class. Her Phonics and Math are excellent as she always answers correctly. We are proud of having Wendy in Puma Class.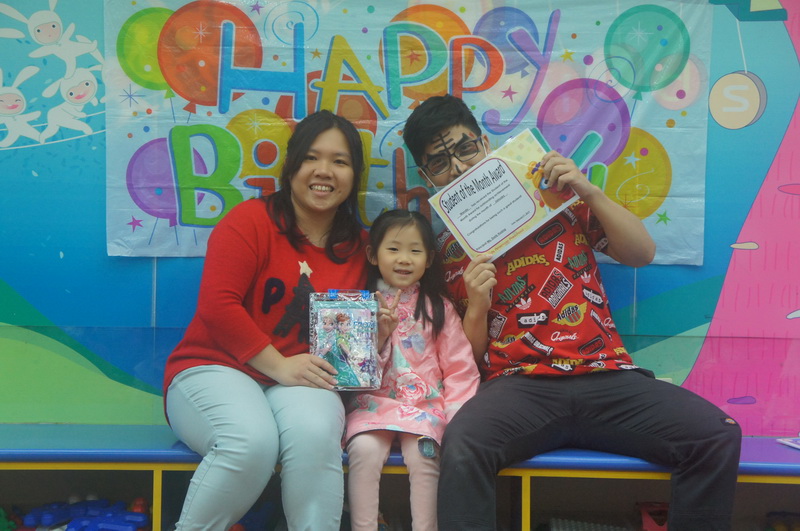 Dinosaur Class [Rola]
Chelsea: Our Super Kid this month is Rola. Rola is a very kind and thoughtful student. She listens well to her teachers and plays well with others. She never used to sleep during nap time, but now she sleeps well. She is a joy to have in class. Keep up the good work, Rola!
Jeremy: Rola behaves very well this month. She is friendly to everyone. And she sometimes helps me, too. She is a good helper. She has also improved a lot in many areas. She eats faster than before. She sleeps everyday during nap time and she draws better than ever. She likes to use different colors when drawing and coloring. I am glad to see the changes in her as they are all positive ones. Good job, Rola!