Hippo Class [Andrew]
Linda: Our Super kid is Andrew. He has improved in his dancing, writing, and he even eats faster now. Everyone likes him and he gets along with everyone in class. He loves to share with his classmates. He also remembers his graduation speech. Keep up the good work!
Candy: Our Super Kid this month is Andrew. Andrew likes to share his toys and is friendly to everyone and is also good friends with everyone. He tries to do his best on his workbook and has improved in his reading. He even remembers his graduation speech. Keep it up!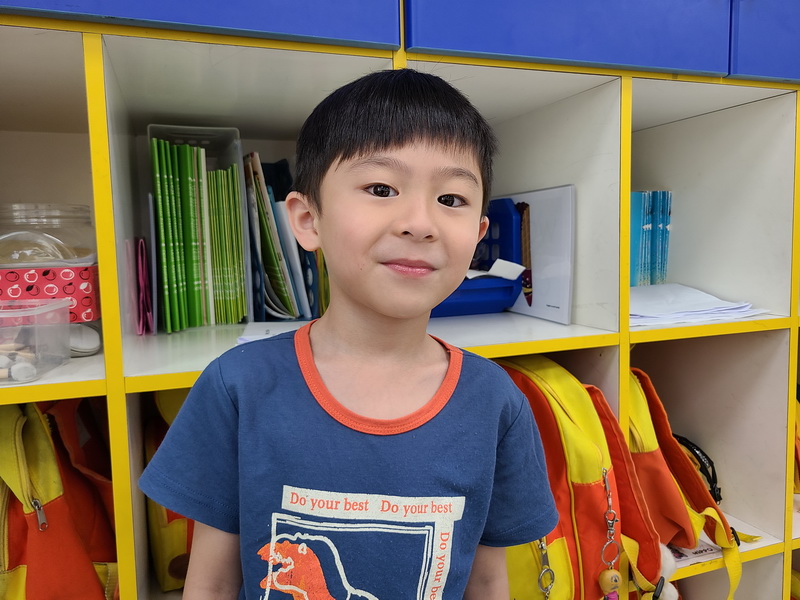 Wombat Class [Natalie]
Panda: Natalie is our super kid in March as she has behaved very well these past few months. She improved a lot and made us so proud of her. She used to speak a lot of Chinese in class but now she has started to speak a lot more in English. She finishes her work fast and is a good friend to everyone. You are so good! Keep it up! Best wishes for you!
Bryan: This month's super kid for the Wombat class is a very special little girl. She is often seen but not heard. She is very polite and listens to the teacher. It is a rare occasion for the teacher to have to single her out for disruptive behaviour. Her English skills are getting better each day and she always tries her best in Math class, doing all the work by herself and very diligently. Her phonics skills have also recently progressed well. In April, we had our story competition and she was the only one to say her story without any errors and did all the actions that she was taught in class. It is my hope that with this award she can come out of her shell a little more and become a leader in our class. This month's super kid for the Wombat class is Natalie.
Giraffe Class [Vivi]
Tiffany: This month our Super Kid is Vivi. Vivi has shown great improvement in class. She has a good memory and she can memorize a lot of words. She is also a good reader. Her handwriting is pretty good, too. When her teachers are talking to others she can wait and is very polite. Keep it up!

Blanca: Our Super Kid for this month is Vivi! Vivi has been doing a much better job with focusing and listening this month, which is great! She also plays nicely with her friends and has been a lot more patient recently. During Graduation Show rehearsals, she is able to say her lines loudly and remembers her positions very well! Keep up the great work, Vivi!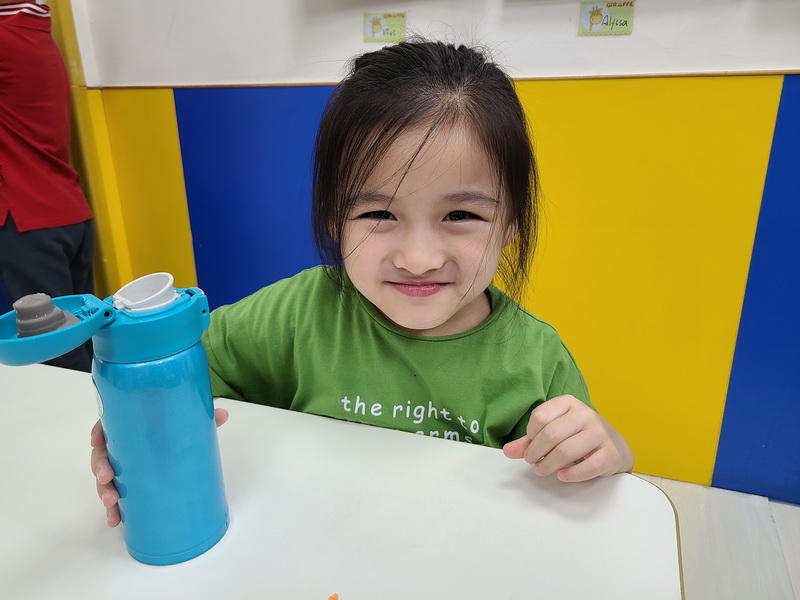 Unicorn Class [Luna]
Bret: This month The Unicorn Super Kid has done a 180 degree attitude change. She has been a positive energy in the class and she comes in each day ready to learn. She wants to be friends with everyone and is willing to help anyone. Our Super Kid this month is Luna!
Lauren: Our Super Kid this month is Luna. She used to be a busybody but now she doesn't concern herself with others' business. She comes to school on time now and finishes tasks along with everyone else. She did a really good job this month. I'm happy to see your progress! Keep up the good work. I love you!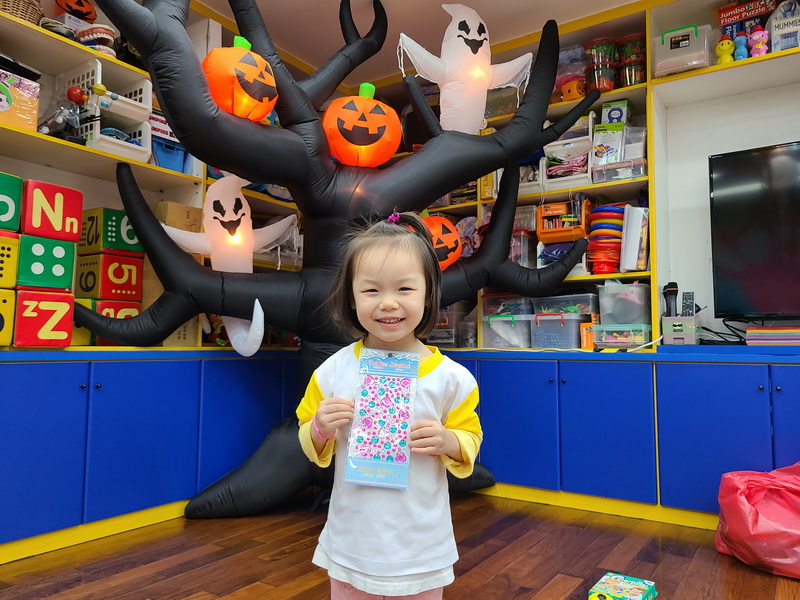 Dinosaur Class [Candy]
Winnie: Our Super Kid for this month of April is Candy. She is always friendly to everyone. She is a bright girl. She loves to learn new things and she can quickly remember what she is taught. She is getting better at reading. She points at the words with her finger when she is reading. Candy loves to draw lovely pictures. She likes to share with me her drawings. In addition, she is helpful after school. Keep it up, Candy!
Jeremy: Our Super Kid this month is Candy. Candy has made a lot of improvement during the month of April. She has gotten a lot better at keeping her hands to herself and minding her own business. Candy is a bright girl and she works hard in class. She can draw very well and loves to create new things. Candy is a very social girl and loves to talk to her friends. This sometimes gets her in trouble, but she has gotten better at realizing when it is ok to talk. She is good a math and her reading continues to improve. Congratulations on being the Super Kids. Keep up the great work.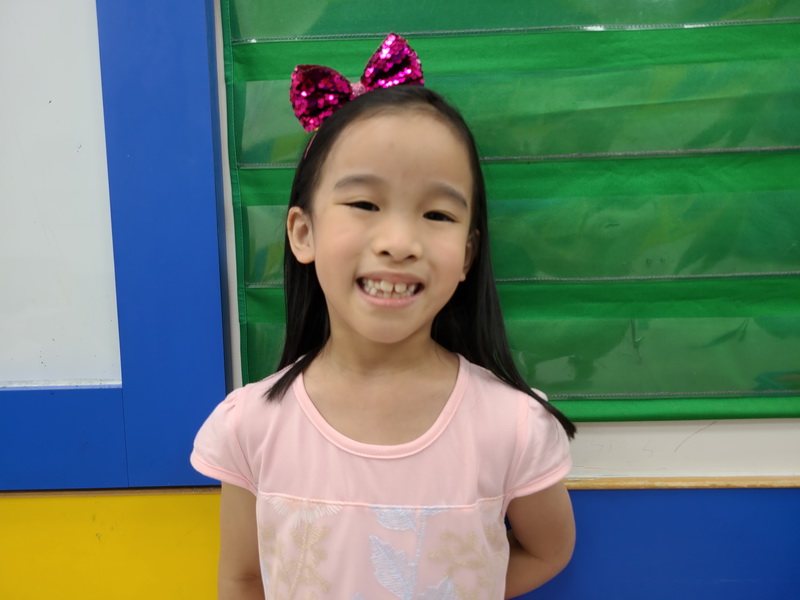 Grizzly Bear Class [Alston]
David: Our Super Kid for April is Alston! Alston is an expert at math and a great stage actor. He is a regular champion at the IQ games, and makes lovely and colorful artwork. Alston has a great sense of humor, which makes him a lot of fun to have in class. He also listens to his teachers and is very friendly and playful with his classmates. He will graduate soon and will be missed by everyone at CKids. Great job, Alston!
Sally: Our super kid of the month is Alston. He is full of passion and always participates in class. He loves math and is always looking forward to math class. He also loves to help his classmates. Even though he can get a bit crazy when playing, he still works hard in class. Keep up the good work!