Wombat Class [Genie]
Panda: Genie is our super kid in August. She didn't dare to go down the stairs by herself at first but now she has learned how to go down the stairs. Her English is really good. She will raise her hand and speak enthusiastically in the class. She is gradually integrated into the group life in the class now. She is no longer shy and abides by the rules of the class. She performs better and better. Way you go. Keep fighting! Keep pushing!
Bryan: When this girl first came to our class she was very timid and unsure of herself. She would not walk down the stairs by herself; spoke very quietly and always doubted her abilities. In a few short weeks, she has learned to walk the stairs on her own, to finish eating and drinking quickly, make her bed and put on her socks, has begun to speak louder, try new things, is making new friends, following the teacher's instructions along with the class rules. She has learned that a class is made up of many students and we act together. She has also learned to participate and not only do the things she wants, but what her classmates want too. This month's super kid for the wombat class is Genie! Good job and welcome to our class!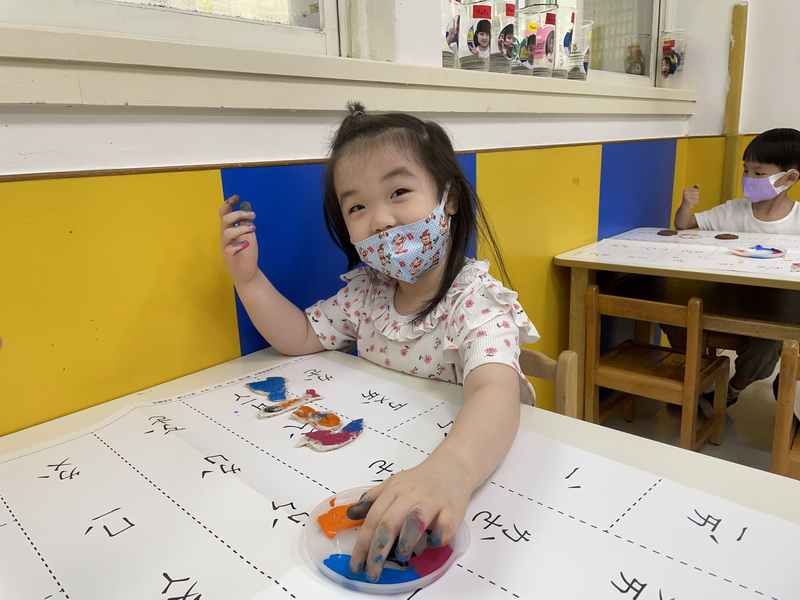 Giraffe Class [Matthew]
Tiffany: Our Super Kid for this month is Matthew. He is a funny boy. He has grown up so much lately. He is happy and nice to his classmates. He has also been doing a much better job in the class. He can sit properly when he waits for class time. Good job, Matthew! Keep up the good work! Congratulations!

Blanca: Our Super Kid for this month is Matthew! Matthew has been much more focused during class recently, which is great! He has also been playing more nicely with his friends and is normally good at sharing his toys. He is always the first one to finish his water and is the first one to sit nicely when I tell the kids that whoever is sitting nicely can move his/her chair first. Keep up the great work, Matthew!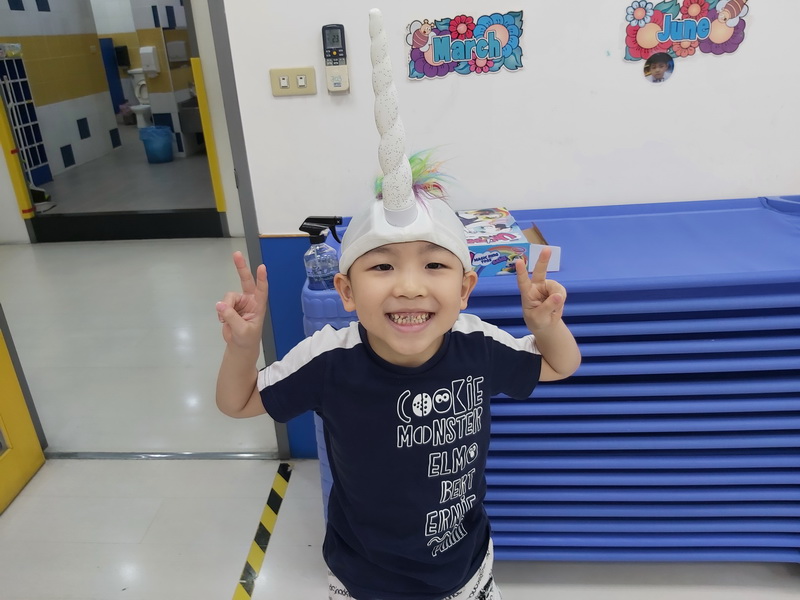 Unicorn Class [Edgar]
Bret: Our Super kid this month is Edgar. He has been great in class and he always raises his hand to participate. He colors well and his writing has improved a lot recently. He is also able to read short vowel words all by himself! Edgar loves to read and he also enjoys listening to stories. His math is very good and he is very kind to his classmates. We are so proud to have Edgar in our class and I know he will continue to improve as we go on to level 3. Keep it up, Edgar!
Lauren: Our Super Kid this month is a student who is very polite and well behaved. He participates well in class and always finishes his work very quickly. He is also very independent and can do many things all by himself. He follows directions well and he is always willing to share his toys with his classmates. Our super kid this month is Edgar! We are so lucky to have him in our class and I can't wait to see how much more he improves in level 3. Keep up the good work, Edgar! I love you!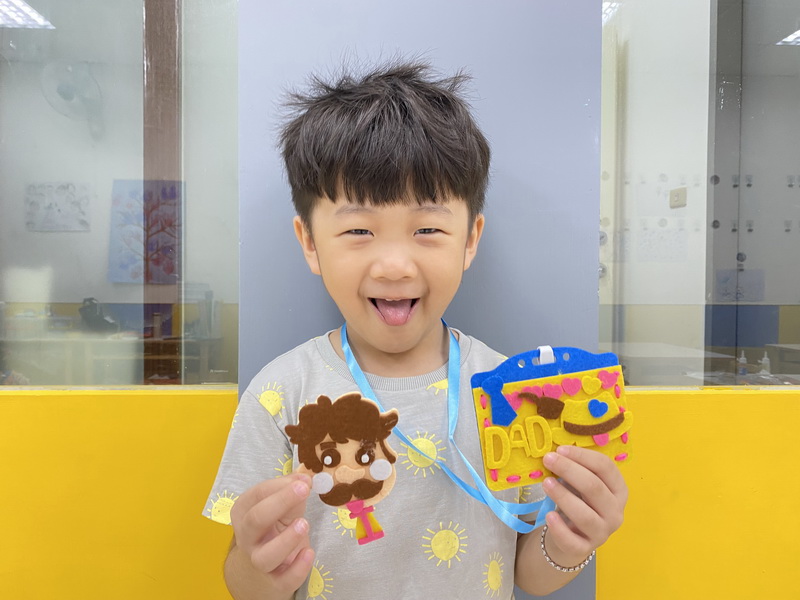 Grizzly Bear Class [Amber]
David: Our Super Grizzly for August is Amber! Amber has shown a lot of improvement this year not only in English and Math, but also in her attitude too. She plays nicely with everyone and is very polite to her teachers and classmates. Amber likes to raise her hand to answer questions, and she even likes to ask teacher lots of questions too! She colors meticulously, and writes her numbers beautifully. Amber likes to joke and laugh with everyone, but she doesn't like to eat her fruit…She also has the most beautiful hair in all of CKids. Great job, Amber!
Sally: Our Super Kid of the month is Amber. I'm very happy that our baby gets Super Kid again! Amber has made a lot of progress in learning math and her pronunciation is also getting better. She likes to raise her hand and expresses herself well in class. She is also very generous. Although she sometimes makes mistakes, she always tries her best to do better. She has grown up so much. I hope Amber continues to work hard to maintain a good attitude when it comes to learning. Keep up the good work, Amber. I love you!