Wombat Class [Kate]
Panda: Our super kid of the month is Kate. Kate is great at Math and drawing. She is always the first one to finish her class work. Even though the completion is fast, there are no errors and her work doesn't look messy. I think she is very talented at painting because her drawings are always colorful and she always stays within the lines. She communicates in English more often and speaks louder than before. It's amazing. Beautiful work! Keep going!
Bryan: This little girl is always well behaved and respectful of her classmate and teachers. She has come a long way since last year, where she never spoke in class to being a participating member of our class. She is very good at math and also in both writing her math and English letters. Her English improves on a daily basis along with her confidence. Her art skills and creativity are excellent along with her vivid imagination and meditation skills. This month, the Wombat class is very happy to have Kate as our super kid for them month of September! Well done!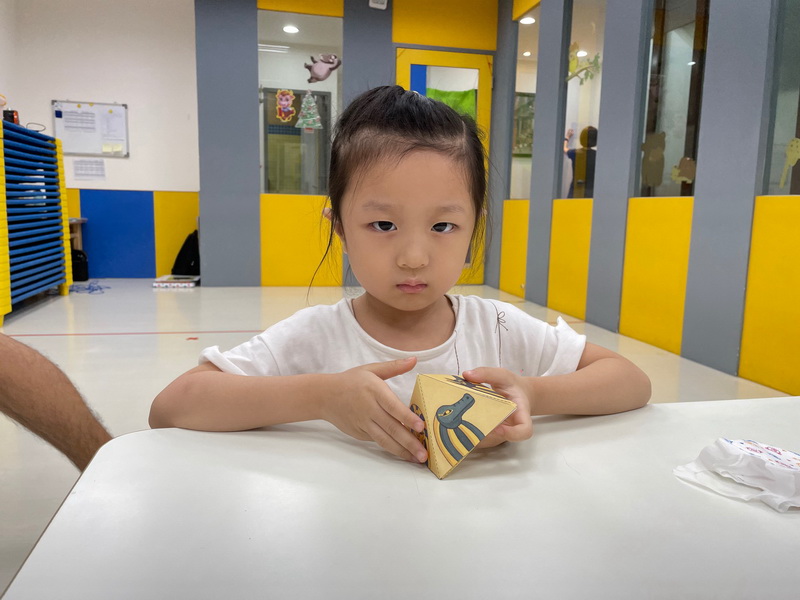 Giraffe Class [Jen]
Tiffany: Our super kid for this month of September is…. Jen! She is a sweet girl who has really improved a lot at reading. She can read a lot of words on her own. She can do the math book all by herself as well. Although she can sometimes get a little crazy when she is playing, I am really proud of her for working so hard! Well done Jen! Keep up the good work.

Blanca: Our Super Kid for this month is Jen! Jen has been doing much better in general. Her phonics and math have improved a great deal, as has her behavior. She has been doing a much better job of listening to us and has been much nicer to her friends. She can start to get a little bit mean sometimes, but quickly realizes that it's not nice and apologizes, which is great! I am so proud of her and happy to see how far she has come. Keep up the wonderful work, Jen!
Unicorn Class [Evan]
Bret: Our Super Kid this month started the same time I did. He has improved a lot since he has been here. He has a big vocabulary and uses the words he learns. He has a very inquisitive mind and wants to learn. He is a great friend to all the Unicorns and everyone is happy to join our class. Our Super Kid for September is Evan! Good job Evan! Keep up the good work!
Lauren: Our Super Kid this month is a boy who is so smart and so cute. He is a great student and he can remember vocabulary very quickly. He is kind to everyone and is a good friend to everyone. His pronunciation has gotten a lot better recently and he has become much more outgoing. He listens to instructions well and he is very well behaved. Our Super Kid this month is Evan! Keep up the great work, Evan. I love you!
Grizzly Bear Class [Ocean]
David: Our Super Kid this month is Ocean! Ocean has made tremendous improvements at CKids. He has become a real expert at math, and is showing real progress in phonics too. Ocean loves to help his teachers and tell them stories. He has worked hard on his reading and now can read several books all by himself. He has gotten better at coloring, using scissors by himself, and even writing letters and words. Ocean is very popular too, and is pretty good at playing with others. We all love our little tomato, Ocean! Great Job!
Sally: Our super kid of the month is Ocean! I'm very happy that he got super kid again. He has improved a lot in the class. He can finish his work all by himself. He doesn't say it is hard anymore and I feel he has grown up a lot in the past few months. His phonics has improved too. Ocean listens to his teachers during class. Sometimes when he plays games, he gets angry if he doesn't win but he is working on controlling his emotions .I hope my baby will continue to work hard to maintain a positive learning attitude.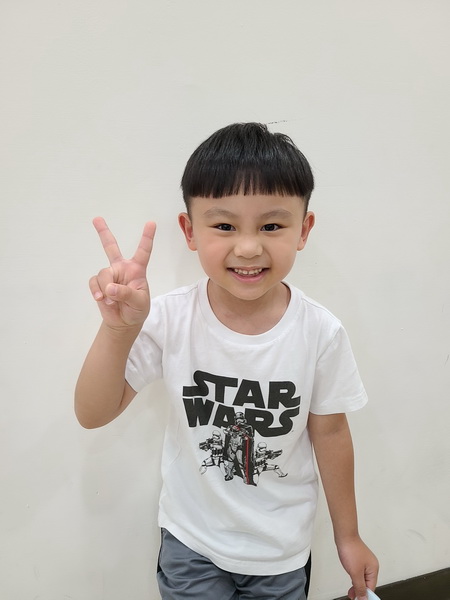 Meerkat Class [Lidka]
Jeremy: Our Super Kid for the month of September is Lidka. She is a very bright and kind girl. Lidka listens very well in class and is able to follow along very well. She is also very helpful; Lidka loves to help. When other students have trouble she always tries to help them. She is also extremely good at drawing and coloring. She colors in the lines and can draw cool pictures. Lidka is a joy to have in class and I look forward to seeing how she continues to grow. Keep up the great work.
Fiona: Our Super Kid is Lidka. Lidka likes to help her classmates whenever they need help. When she finishes her class work, she will help other students if they don't understand. She always finishes everything by herself and will sometimes say, "I don't need your help, thank you." Keep up the great work, Lidka!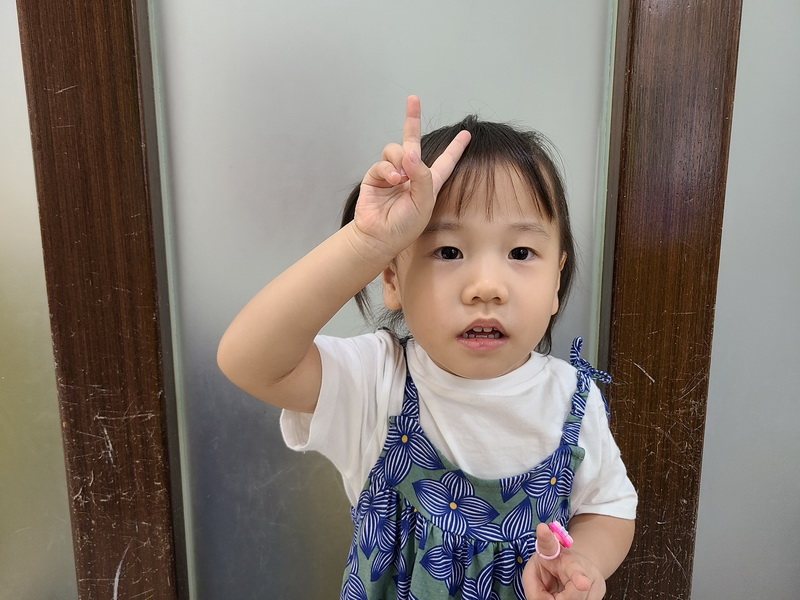 Orca Class [Abby]
Richard: The Super Kid during the month of September in Orca Class is a very special girl. During her first month of school she has improved greatly each day. She started out shy and would always keep to herself but now she is one of the most outgoing and nicest kids in class. She is now more comfortable speaking in class and her English keeps improving every day! For all these reasons and more the Super Kid for Orca Class this month is Abby! Keep up the excellent work!
Ariel: Our Super kid this month is Abby. She can do a lot of things by herself and she always listens to her teachers at school. Abby absorbs all the vocabulary quickly and she always knows the right answers when I help her review after school. She is well behaved and she plays well with her classmates. She is also one of the first ones to finish during lunchtime. Keep up the good work, Abby!