Wombat Class [Allen]
Panda: Our Super Kid for this month is Allen. His writing, math and phonics have improved a lot. Now he can do everything by himself, and his handwriting has become more and more beautiful. He also gets along well with his classmates. Both the boys and the girls in the class like to play with him. When he makes mistakes, he will immediately admit to them and remembers what his teachers has told him. Great job! Keep up the good work, Allen.
Bryan: This little boy has come a long way since we first met. He greets me every morning with a hug and smile. He is very good at writing and math. His grasp of phonics is solid and he has learned self-control throughout the years in my class. He is very eager to finish his work fast, so that he can do crossword puzzles, which he was intimidated by at first. He has learned to try his best and not give up. He is very popular in our class and loves to give hugs to all his friends. I am very proud of him and will miss him dearly next year and wish him the best of luck in grade 1! Our superkid for this month is a super boy and his name is Allen! Great Job!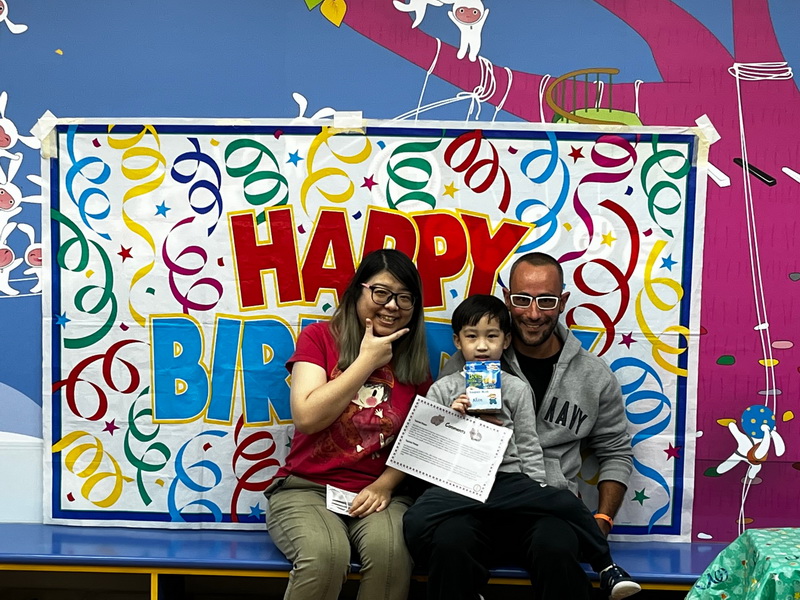 Phoenix Class [Mollie]
Tiffany: This month our Super Kid is Mollie! She is a sweet girl who has been much more focused during class recently. She likes to play with everyone and is super friendly. She is very sweet and she likes to say that she is a pretty princess. We are very happy to have Mollie in our class. Good job and keep it up!

Blanca: Our Super Kid for this month is Mollie! Mollie is a very sweet and cute girl who always tries her best. She loves playing with lots of people in Phoenix class and has gotten much better about being more gentle with others. She is always laughing and seems happy to be at school with everyone. Keep up the wonderful work, Mollie!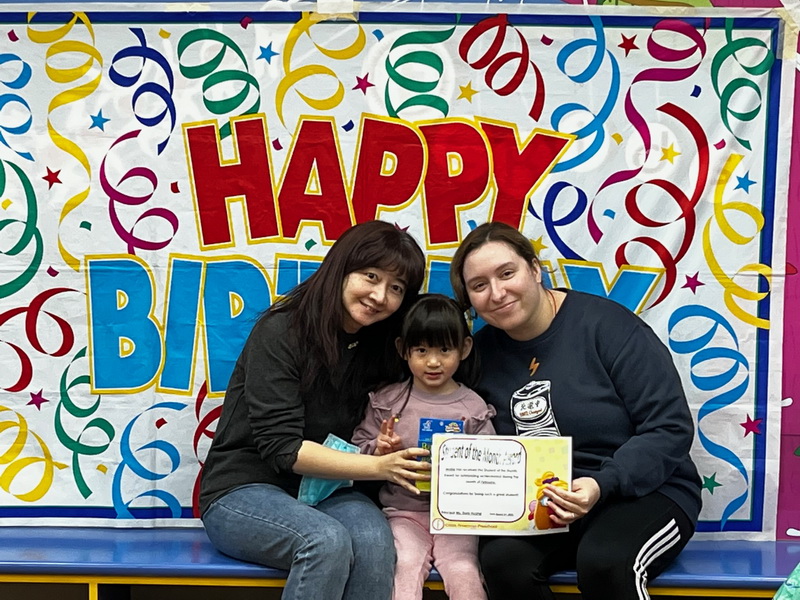 Unicorn Class [Adam]
Bret: The Super Kid for this month is a boy with loads of creativity and kindness. He is also very curious and always asks questions to learn more. He is great friend to everyone and shares with others. He is always willing to try new things. He has awesome haircuts as well. Our Super Kid for February is Adam! Congratulations Adam!
Lauren: Our Super Kid this month is a boy who is always polite and friendly to everyone. He is such a gentle person that he's well liked amongst his friends. He is good at thinking of new, original, and creative ideas for his drawing, and his handwriting is very beautiful, just like him. Our Super kid this month is Adam, Congratulations! Keep up the great job! I love you!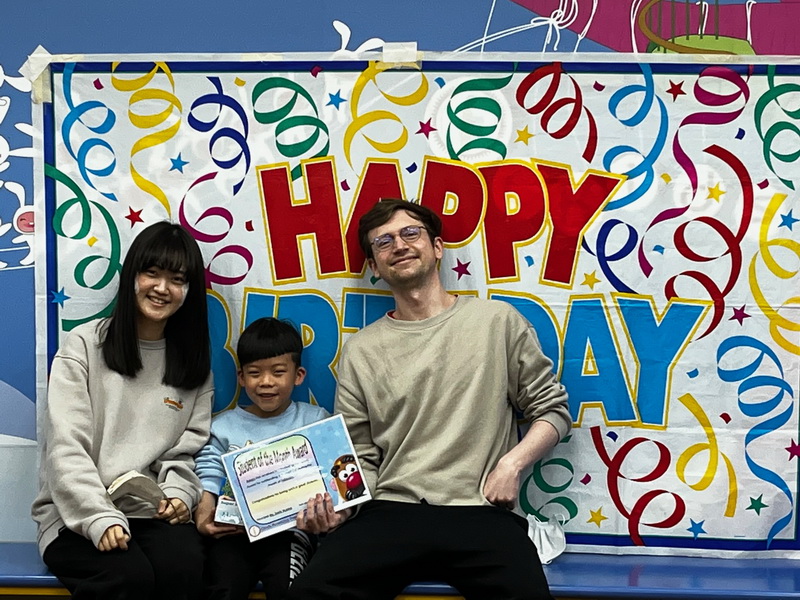 Meerkat Class [Yvonne]
Jeremy: Our Super Kid this month is Yvonne. Yvonne did a great job last month. She has developed a lot more confidence in class, especially with storytelling. She has gotten much better at saying her story clearer and she is making an effort to finish words. She has also gotten better at correcting mistakes in class. She pays more attention to what her teachers say and tries hard to follow. She has gotten better at math. She has also improved at sounding out words. She can sound out most CVC words that we ask her. She continues to be extremely kind and shares very well with her friends. She is a joy to have in class. Keep up the good work.
Fiona: Our Super Kid this month is Yvonne. She always captivates her audience during storytelling with her loud voice and impressive gestures. Yvonne is a generous friend who loves to share. This month, she has shown remarkable progress in handling mistakes, fearlessly making corrections and learning from them. In math class, she has mastered the use of her fingers to count, and her pronunciation has significantly improved, leading to excellent performance in her pronunciation lessons. Keep up the outstanding work, Yvonne!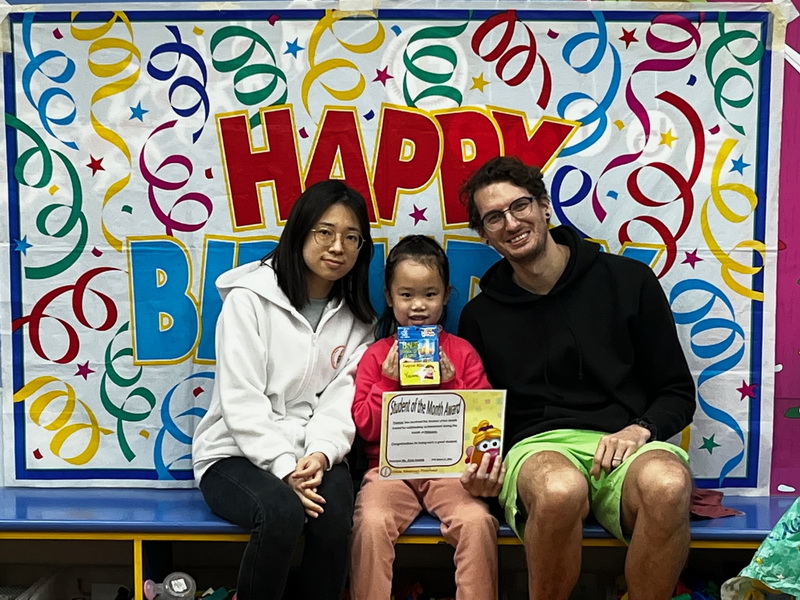 Orca Class [Jasper]
Richard: The Super Kid for the month of February is a very special boy. He is fast at doing any math work given to him and can do most problems in his head by himself. He can learn something new and memorize and understand it very fast. He has even gotten faster while eating, but sometimes he will still throw the occasional tantrum but has been better behaved this past month. For all these reasons and more the Super Kid for Orca class is Jasper! Congratulations and keep up the great work!
Sally: The Super Kid in Orca class is Jasper! His attitude has gotten a little bit better this last month and he does a better job at listening to his teachers. He is always fast at doing classwork and is always willing to help others when needed. He eats faster now and does a better job of not always running in the hallways. Jasper also cares a lot about his classmates and teachers, sometimes even too much! For all these reasons and more Jasper is the Super Kid this month. Congratulations and keep up the good work!