Llama Class [Sarah]
Bernice: Our Super Kid this month is Sarah. She is good at taking care of others and she is very sensible and clever with everything. I'm so glad to have her in Llama Class. Good job, Sarah!
Bryan: Our super kid this month is a very sweet little girl. She is very well behaved and understands the rules and routines of our class. This makes her a very good role-model for the other students in the class, especially the younger ones, whom she is always willing to help and assist. She always participates in class, has her hand raised way up high and is an absolute pleasure to have in my class. I am very excited to watch her grow and develop as the months pass by. The Llama Class is very happy to have Sarah as our Super Kid this month! Well done and keep up the good work!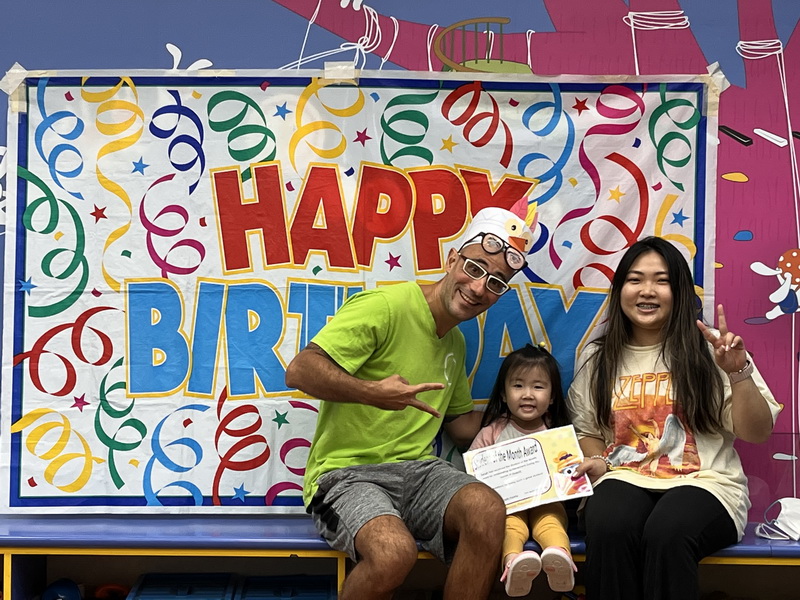 Phoenix Class [Egan]
Tiffany: Egan has been doing a much better job with focusing?and listening this month, which is great! He also plays nicely with his friends and has been such a gentleman. Egan is trying to speak slower and clearer now, that's great! Keep up the?wonderful work, Egan.

Cesar: Our Super Kid this month is a student who is very affectionate and is always asking for a hug. He likes to smile a lot during class and he makes our class fun with his silliness. He behaves well and is a good friend to everyone. He is very independent and doesn't require much help when doing his bookwork. He also tries very hard during phonics class and his pronunciation is getting clearer. We are so glad to have Egan in our class! Keep up the good work!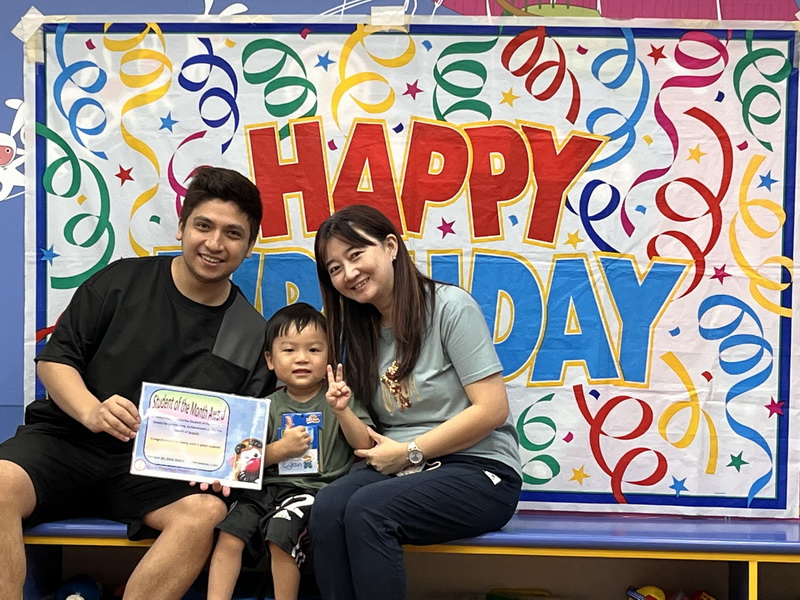 Quokka Class [Ivan]
Bret: Our Super Kid is a boy who comes to school to every day with a great attitude. His bookwork used to be very messy but now it's very nice. He is a very friendly boy and nice to all the Quokkas. He likes to use the English phrases we learn as much as possible. Our Super Kid for August is Ivan! Way to go Ivan!
Lauren: Our Super Kid is a very cute boy who has a great smile. He also eats and drinks water faster now! He loves to sing songs every day, too. He is a friend to everyone and listens very well. He can now put on his shoes and socks all by himself! Our Super Kid is Ivan! Good job Ivan! Keep it up!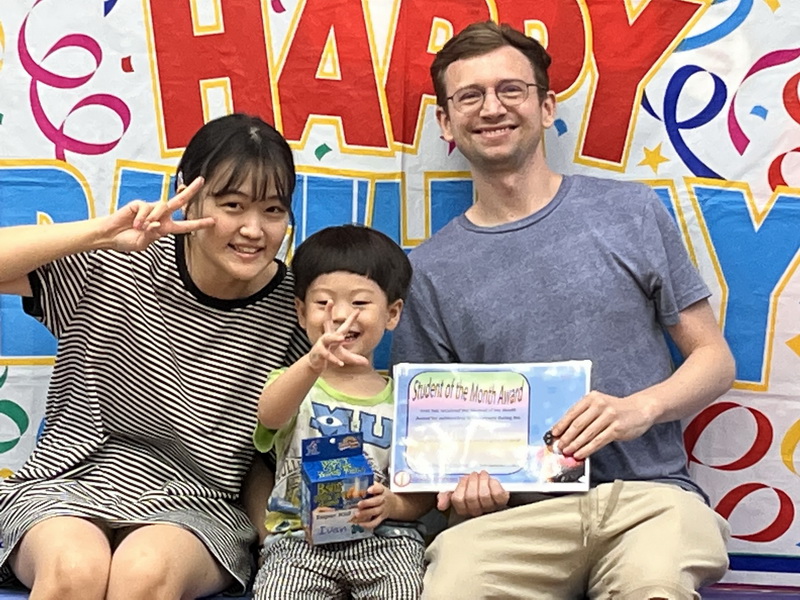 Meerkat Class [Noah]
Jeremy: Our Super Kid this month is Noah. This month I saw Noah become a leader in Meerkat Class. Noah was extremely engaged this month. Every time I asked a question, his had would shoot up to answer. This month Noah was much louder than he has been in the past. When we read or sang, I could always hear him; I never had to ask him to speak up. Noah was very helpful in class this month as well. He was always willing to help his teachers with whatever we needed. He helped welcome the new students to our class this month. He was instrumental to making Meerkat a welcoming and fun class. It is great to see all his growth. Keep up the great work Noah!
Fiona: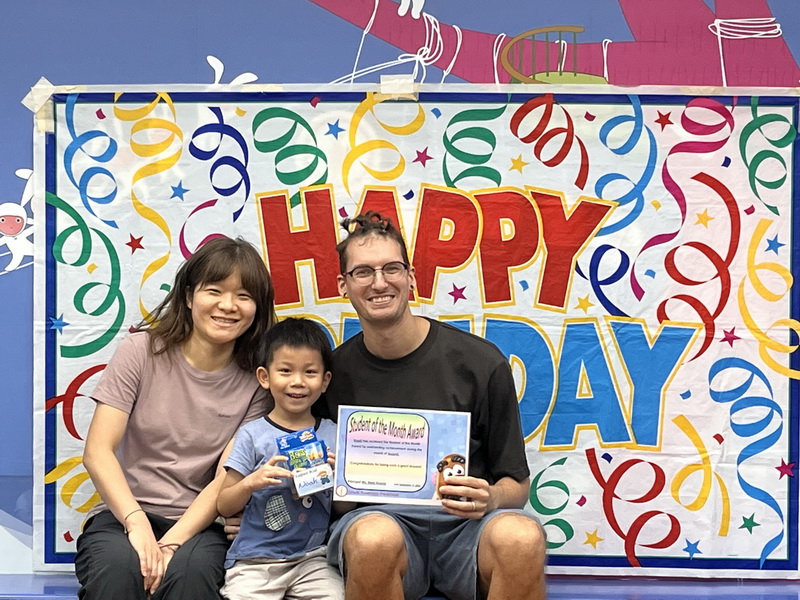 Orca Class [Aaron]
Richard: The Super Kid for Orca class this month is a very special boy. He is very good at math and loves to do extra math problems whenever he can. He tries hard to read and sometimes is too tough on himself, but he has been trying very hard and improving every week. For the most part he is very well behaved and is loved by everyone in class! He is always willing to help his teachers as he is usually always the first one done drinking water or eating lunch. For all these reasons and more the Super Kid for Orca class is Aaron! Congratulations and keep up the great work!
Sally: The Super Kid for Orca class this month is Aaron! He does great work in class and is always nice to all the other kids. He always wants to help others or his teachers and is always happy to be in class. He also is always one of the first ones to raise his hand in class to answer any question the teacher asks. Congratulations Aaron and keep up the excellent work!